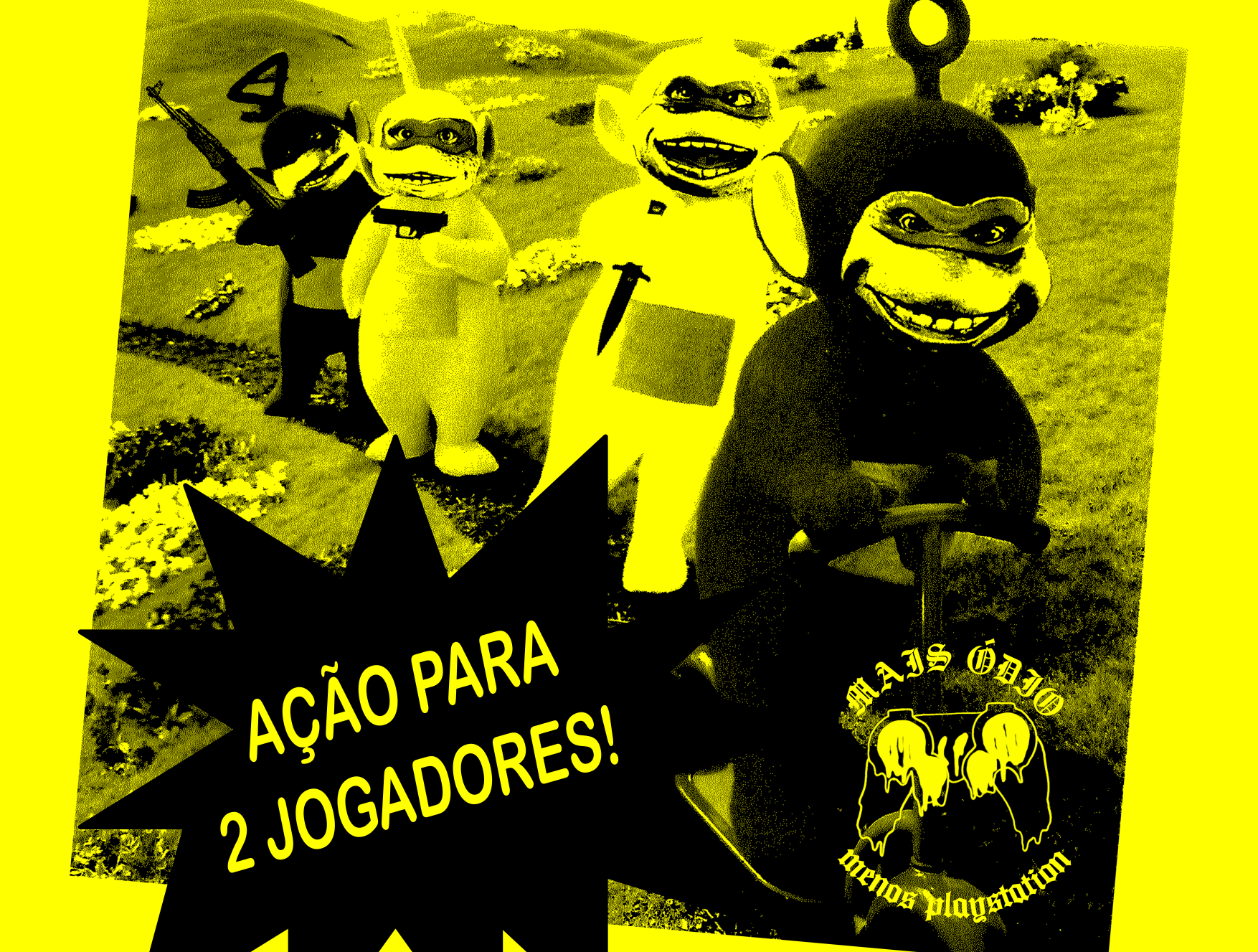 Telethugs + Azar demo
Enfrente desafios incríveis com seus amigos nos cenários mais alucinantes e mortais!

Cuidado com os chefes que o aguardam no final de cada fase! Observe com atenção seus movimentos e crie estratégias para derrotá-los!

Mate o maligno Luciano Huck e liberte todos os oprimidos de suas garras!

Brinde: demo de Azar, o jogo de ação mais aguardado do ano!
Download
Click download now to get access to the following files:
Telethugs + Azar demo 26-03-2020.zip
8 MB
Capa com cartaz Telethugs.zip
18 MB
Comments
Log in with itch.io to leave a comment.
fabuloso o game , otima opção de shooter, espero que tenha sucesso.
Love this game! Was so much fun to play! Took me back, in several different ways. Love the skewering of commercial / children's programming. Battling Thomas the Train Engine was a trip! Beautiful graphics and presentation! Quite a feat for one developer, graphics, programming, music, and all! Badass game! Worth waaaaaaaay more in fun and pure gaming joy than $2. Work of art!
Jogo muito foda, mas detetei alguns bugs:
Player 1 e 2 - Só dispara para cima estando de costas.
Player 2 - Não dispara apontando na diagonal para cima.